Scottish government backs fracking ban
|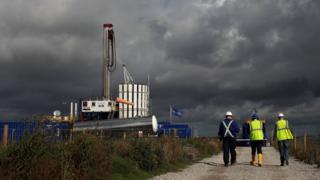 The Scottish government has announced an "effective ban" on fracking.
Energy Minister Paul Wheelhouse told MSPs that the practice "cannot and will not take place in Scotland".
He said an existing moratorium on the technique, which has been in place since 2015, would continue "indefinitely" after a consultation presented "overwhelming" opposition.
The government will seek Holyrood's endorsement for the ban in a vote following the October recess.
But with merely the Conservative now opposed to a outlaw, the vote is likely to be a formality.